Through the Corporate Social Responsibility, we evidence the absolutely growing importance of human, social and environmental values, as an intrinsic part of our business and future strategy.
We are a European company that combines international vocation with local action, customer proximity and a portfolio made of innovative products and secure solutions as well as a comprehensive and flexible service. 
Sustainability and reducing the environmental impact of our activity are key; we continuously invest to improve the waste processing and reduce as much as possible the consumption of energy resources. If we want to be a successful company in the global environment, we must stand firm to the principles and values we stand for and that we want to pass onto all agents interacting with us.
We want to keep growing reasonably, protecting human rights, respecting the environment and complying with the highest level of personal and business ethics.
Since 2011 Tag Systems supports the UN Global Compact and declares its commitment to its Ten Principles based in: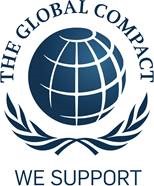 Protection of internationally recognized human rights 
Compliance with labor standards
Environmental protection
Fight against corruption
Tag Systems is actively working on the accomplishment of 11 out of the 17 Sustainable Development Goals. The lastest action has been to mantain a solidarity food bank in partnership with the Andorran Red Cross. With this action we are giving support to families that are in need.
Tag Systems obtained the certificate "Llum Verda" that guarantees that 100% of Tag Systems electrical energy consumption is from renewable origin (hydraulic resources).
The yearly CO2 emissions of Tag Systems will be reduced of 156.609,52 Kg. This certificate is issued by Andorran office of Energy and Climate Change.
In 2022, Tag Systems became a product Emission Neutral company after achieving the offset of 2021 GHGs emissions generated by Tag Systems Product manufacturing through the United Nations Carbon offset platform.
Since 2023 Tag Systems is a Carbon-neutral company after achieving the offset of 2022 GHGs emissions generated by Tag Systems' Product & Organization through United Nations offset platform.
Compensation Projects:
Additionally Tag Systems' manufacturing site is certified with ISO
14001:2015 Environmental Management System
45001:2018 Occupational Health and Safety Management System
9001:2015 Quality Management System
Policy
Environment indicators